Amazon launches Kindle textbook rentals
(Read article summary)
Kindle textbook rentals will allow students to rent Kindle versions of textbooks for short periods of time and at a low, low price.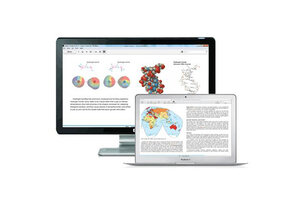 Just in time for the onset of back-to-school season, Amazon is offering a service sure to help students' wallets – and their backs.
On Monday, Amazon announced that it will begin renting digital textbooks via Kindle Textbook Rentals.
The e-textbooks should go a long way toward reducing students' monstrous textbook bills each semester. Renting a digital text can save as much as 80 percent over the price of buying a dead-tree book, according to Amazon Kindle vice president Dave Limp.
"Students tell us that they enjoy the low prices we offer on new and used print textbooks," Mr. Limp said. "Now we're excited to offer students an option to rent Kindle textbooks and only pay for the time they need – with savings up to 80 percent off the print list price on a 30-day rental."
Kindle Textbook Rentals allows students to pay based on how long they want to use textbooks, with periods ranging from 30 to 360 days.
And you don't have to own a Kindle to use the service. Rented Kindle Textbooks can be read on many devices, including iPads, smartphones, PCs or Macs, iPod touch devices, and Blackberry, Windows Phone, and Android-based devices.
---