Google Books scores a deal in France
(Read article summary)
It wasn't easy getting there, but Google Books has signed a deal with a major French publisher.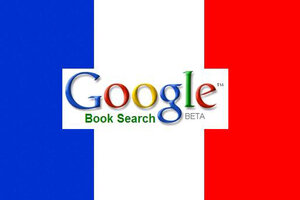 Google Books yesterday announced an important deal with major French publishing company Hachette. According to The New York Times the deal will allow Google to scan and digitize thousands of books that Hachette has published, including both more recent books and books that are out of print. Google Books will sell these digital editions in its e-book store, Google Editions.
According to PC Mag, Hachette owns a quarter of the publishing market in France, making this a significant victory for Google Books. Hachette also plans to share the digitized e-books with the French National Library to "contribute to the advancement of French culture."
The question of digitizing out-of-print books still protected by copyright (which means the majority of books) has been a major sticking point for Google Books in past negotiations. Earlier this year, US judge Denny Chin rejected a proposal that would have given Google Books the right to publish any out-of-print copyright- protected US books except those whose authors chose to opt out of the agreement.
---