Thomas Jefferson and Sally Hemings: one of history's myths?
(Read article summary)
New research being published in "The Jefferson-Hemings Controversy" disputes claims that Thomas Jefferson fathered children with Sally Hemings.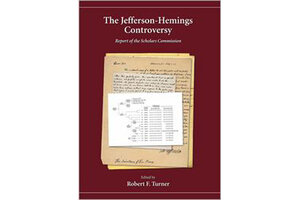 Did he or didn't he?
That, in short, is the issue in question in a new book coming out Thursday that strongly challenges the widely accepted view that Thomas Jefferson sired offspring with one of his slaves.
The Jefferson-Hemings Controversy: Report of the Scholars Commission, is a new look at a very old dispute, except this time the dozen scholars behind the book are disrupting years' worth of research that suggests that Thomas Jefferson fathered children with his slave Sally Hemings.
The Thomas Jefferson Heritage Society, a group that seeks to defend Jefferson's image, is behind the book, which documents the results of a yearlong research
inquiry by a dozen scholars across the nation working without compensation for the Heritage Society. Carolina Academic Press will release the 400-page book Thursday.
Ever since a 1998 DNA test was performed on Sally's youngest child, Eston, scholars have thought for years that a Jefferson male, assumed to be Thomas
Jefferson, fathered the boy. But those tests didn't even involve DNA from Thomas Jefferson and only established that Eston was probably fathered by any one of more than two dozen Jefferson men living in Virginia at the time, "The Jefferson-Hemings Controversy" asserts. In fact, the scholars point to Jefferson's brother, Randolph, as the likely father of Hemings' son.
---