The one truly great – and truly humble – presidential memoir
(Read article summary)
Ulysses S. Grant may not be remembered as our best president, but his memoir is often cited as the best of all presidential writings.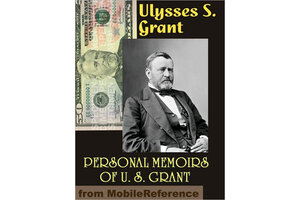 Edith Piaf, eat your heart out.
Dick Cheney isn't haunted by bad choices, at least not his own. The same goes for George W. Bush, Bill Clinton, and Jimmy Carter. Even Richard Nixon was hard pressed to find ways he screwed up.
How do we know? Their memoirs – including Cheney's new one – say so. But when it comes to books by men who lived in the White House (and the guy in the previous sentence who acted like he did), one president's memoirs stand apart because of their humility. In fact, many historians consider the Personal Memoirs of Ulysses S. Grant to be the best of the bunch.
Yes, President Grant, the one with the alleged drinking problem. The one who once had a rock-bottom reputation among historians. And, of course, the one with the tomb. (No, his name is not the answer to the "Who's Buried In Grant's Tomb?" riddle. It's a trick question: He's technically entombed. Now you know!)
---
Follow Stories Like This
Get the Monitor stories you care about delivered to your inbox.