5 good reasons to embrace the fall reading season
(Read article summary)
Are you a reader? Don't be afraid to say goodbye to summer. Good things are in store!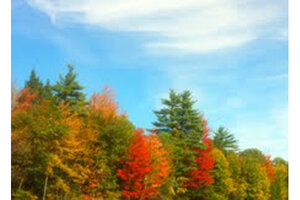 With the arrival of Labor Day, this year's summer reading season officially draws to a close. The long holiday weekend has offered a good opportunity to finish up some of those beach reads that are yet to be opened, although a lot of us will probably come to the close of this holiday with a stack of summer reads left unread. The summer reading season, like summer itself, never lasts as long as we think it will. Nor do we ever read as much as we think we will over the vacation months.
Consider the case of President Obama, whose summer reading list included "The Bayou Trilogy," a series of three detective novels by Daniel Woodrell, along with three other novels and "The Warmth of Other Suns," Isabel Wilkerson's nonfiction narrative of the 20th century migration of African-Americans from the rural South to the industrial North. The president had planned a 10-day summer vacation that was interrupted by briefings about Libya and the economy, and was eventually cut short by a day because of Hurricane Irene. Does anyone believe Obama read even half of what he wanted to during his time off?
---