Still no great 9/11 novel?
(Read article summary)
Not yet, says our critic. But while we wait for the standout still to come, here are a few near misses.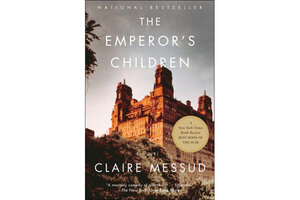 After the attacks on the World Trade Center and the Pentagon on Sept. 11, 2001 – while Martin Amis wrote that "all the writers on earth were reluctantly considering a change of occupation" – it seemed that, for many, that was the only story worth telling. The watch began: Who was going to write the great 9/11 novel?
From 2003 to 2007, most of the candidates for "greatest living writer" (except Thomas Pynchon, bless him) dutifully tried to make sense of the terrorist attacks and how they changed "us" as a society (the "us" in question was inevitably college-educated, upper-middle-class, white, and not a little shallow). Don DeLillo, Ian McEwan, John Updike, and, yes, Amis were among the éminences grises, along with New York residents Jay McInerney and Jonathan Safran Foer. Most of the efforts were flawed but worthy (although the less said about Updike's Terrorist, the better).
---