"Slaughterhouse Five" ban is reversed – sort of – at a Missouri school
(Read article summary)
"Slaughterhouse Five" and another banned book are now back in the Republic High School library – but must stay in a restricted area.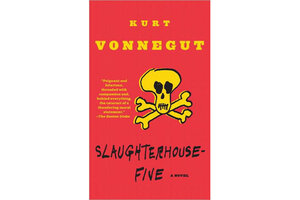 Kurt Vonnegut would have enjoyed this.
Two months after banning two books, including Mr. Vonnegut's "Slaughterhouse Five," the Republic, Missouri, school board has voted to allow them back into the library.
In late July after a yearlong fight, the school board voted unanimously to ban Vonnegut's "Slaughterhouse Five," and Sarah Ockler's "Twenty Boy Summer," based on the complaints of Republic resident Wesley Scroggins, a professor of management at Missouri State University, and the father of several home-schooled children. School officials then said the decision was not a judgment call on the merit of the books, but a decision on whether the books were appropriate for high school students.
The move brought about weeks of heated debate in Republic, and, well, the school board changed its mind.
---