Raising Cain: A new novel from a master of noir
(Read article summary)
How a posthumous novel by 'Mildred Pierce' author James M. Cain was discovered and released.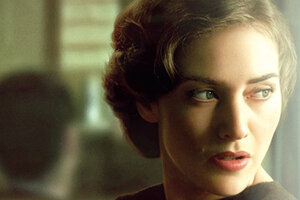 A mid-century author named James M. Cain was married four times, suggesting that he might not have known a lot about women. Four of film's greatest actresses would beg to differ.
Cain created the characters who'd become two of the most stunning femme fatales in movie history, thanks to Lana Turner and Barbara Stanwyck. Yet another Cain creation, a complicated martyr of a mother named Mildred Pierce, won Joan Crawford an Oscar.
Cain passed away more than three decades ago, but was back in the news this week, right after Kate Winslet won an Emmy for taking on the iconic Crawford role in HBO's "Mildred Pierce."
Hard Case Crime, a publisher of paperback noir fiction, announced that it will release a never-before-seen novel by Cain late next year. Cain wrote it toward the end of his life in the 1970s.
---