Taye Diggs' children's book sends a message of self-worth
(Read article summary)
Taye Diggs' book "Chocolate Me!" encourage kids to be comfortable with their own appearance.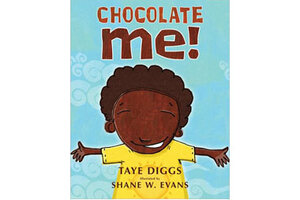 Actor Taye Diggs says he encountered teasing and blunt questions from other kids because of his dark skin while he was in school.
Now he's written a children's book titled "Chocolate Me!," released yesterday, that he hopes will encourage children to be comfortable with who they are. Diggs tells the story of a dark-skinned, curly-haired boy who is made fun of because of his appearance.
Diggs is currently a star on ABC 's medical drama "Private Practice" and is also well-known for his role in the original cast of "Rent." He has a son, Walker, with wife and fellow "Rent" star Idina Menzel.
But he didn't always enjoy celebrity status.
"I remembered being five years old and moving into this neighborhood where none of the kids looked like me and were very inquisitive," Diggs remembered in an interview with Parade Magazine. "Questioning why I looked the way I looked and why my hair was the way it was. I remember feeling really awkward, like I didn't fit in."
---
Follow Stories Like This
Get the Monitor stories you care about delivered to your inbox.