DC Comics: caught in the middle of the tablet wars
(Read article summary)
Barnes and Noble's decision to pull graphic novels by DC Comics from their stores is the latest salvo in a showdown between the two book giants.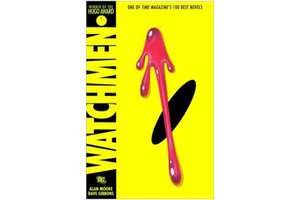 Superheroes may have a tough time saving the day on this one: They've gotten caught in the middle of a publishing spat as Amazon and Barnes and Noble fight over the ability to sell e-books.
The struggle began when it was announced – shortly after the Kindle Fire made its public debut – that Amazon had secured the exclusive rights to sell e-book versions of 100 of DC Comics' most popular graphic novels, including "Watchmen," which has never been converted into digital format before now, and some of the most revered installments of their "Superman" and "Batman" series. Amazon said these versions would be available exclusively on the Kindle Fire – although DC Entertainment has since stated the graphic novels will also be available through the Kindle app, which can be downloaded onto devices such as the iPad.
But Barnes and Noble wasn't happy and removed the paper copies of the graphic novels in question from their stores, saying they wouldn't sell any versions of the popular graphic novels if they weren't allowed to sell the digital versions as well. (The paper versions of the novels will still be offered through the Barnes & Noble website as well as available for special order at any B&N bookstore). Bookseller Books-A-Million followed suit last week.
"Our policy is that we won't stock physical books in our stores unless we're offered the content in all formats," Jaime Carey, Barnes and Noble's chief merchant, told the Wall Street Journal. "We want to maintain a premiere customer experience."
---