Politico Bookshelf: how a website becomes a publisher
(Read article summary)
Political news site Politico will be joining with Random House to market and publish political books.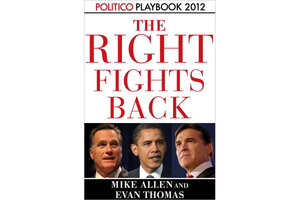 Even as we lose the in-person browsing possibilities at bricks-and-mortar sellers like Borders, a new bookstore is hitting the block: a place where you can browse, read, and buy – and it's all online.
Political news site Politico announced the creation of "Politico Bookshelf" Wednesday, an online bookstore curated by Politico's editors and run by Random House. The virtual bookshelf will feature a trove of titles – paper and electronic – on current events, politics, history, business and economics, biography, and policy.
It's a new model for the DC-based news publication: Shoppers browse or search for titles on the virtual bookshelf, then purchase them through a selection of online retailers including Amazon, Barnes & Noble, Politics and Prose, and Apple's iBookstore.
"We're thrilled to be working with Random House to develop this new marketplace," John Harris, POLITICO's editor-in-chief, said in a statement. "By combining the great minds and writers in political journalism and publishing, we're able to offer our readers a deeper read into the political subjects that interest them."
Among the coolest features is "What Politico is Reading," which highlights the staff's current reads. (Politico White House correspondent Mike Allen, for instance, is reading Jeffrey Sachs' "The Price of Civilization").
---