Andrew Madoff breaks three years of silence with a book and a "60 Minutes" interview
(Read article summary)
Andrew Madoff's book is expected to discuss his parents' suicide attempt, how Bernie Madoff confessed his crimes to his family, and the suicide of his brother on the anniversary of their father's arrest.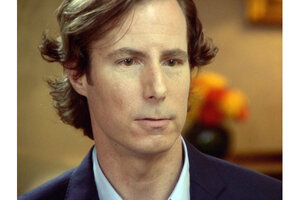 AP
Just in time for the release of Andrew Madoff's book Monday, the Madoff family is back in the headlines with more hair-raising revelations. Coming less than two weeks after the release of his sister-in-law and Mark Madoff's widow Stephanie Madoff Mack's book, "The End of Normal," Andrew's forthcoming account will be the first inside account from the immediate family of Bernie Madoff.
Little is known about the book, but some details have leaked thanks to Ruth and Andrew Madoff's recent and forthcoming media appearances. In a taped "60 Minutes" episode that will air Sunday, Andrew Madoff tells CBS how he learned, three years after the fact, that his parents had tried to commit suicide. He described receiving a package from his parents around Christmas with valuable and jewelry inside. Three years later, Andrew said, he asked his mother why she sent the package. "She told me that she and my father planned to kill themselves and they put together that package beforehand," he told CBS's Morley Safer.
"I don't know whose idea it was, but we decided to kill ourselves because it was so horrendous what was happening," Ruth Madoff confirmed on the taped episode. "We had terrible phone calls. Hate mail, just beyond anything and I said '...I just can't go on anymore.' "
---