Is Slate's Amazon-defending blogger really a 'moron'?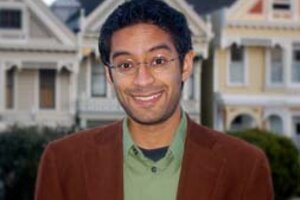 By Farhad Manjoo
Here's something your local bookstore won't be putting on its staff-recommended shelf: a copy of a new article by Slate writer Farhad Manjoo, whose name is now mud at bookshops across the land.
"Don't Support Your Local Bookseller," says the headline on the online magazine's website. "Buying books on Amazon is better for authors, better for the economy, and better for you."
As Manjoo puts it, physical bookstores are frustrating to use, overpriced and inefficient. And besides, if you buy a book on Amazon with a big discount, you'll have more money to spend on other books.
Despite the lack of things like comfy couches and author readings, Manjoo contends, "what (Amazon) does do -- allow people to buy books anytime they want -- is hardly killing literary culture. In fact, it's probably the only thing saving it."
Humbug, declared an army of writers, commenters, bloggers and tweeters.
"Everybody in New York Hates Slate Reporter Who Complained About Indie Bookstores," read the headline in the New York Observer, and there's plenty more vitriol where that came from. Slate has a compilation of other reactions, including a declaration by Salman Rushdie that poor Manjoo is a "moron."
That's laying it on a bit thick.
It's true that, in classic Slate style, Manjoo is counterintuitive to a fault. But he does point to a big problem lurking in the shelves of your local independent bookshop: if we buy books there, we pay a big price for the atmosphere, the expertise (if there is any) and the convenience.
---