Poet John Burnside wins the T.S. Eliot Prize for Poetry
(Read article summary)
John Burnside the T.S. Eliot Prize for Poetry in a year when two poets withdrew over objections to the competition's sponsor.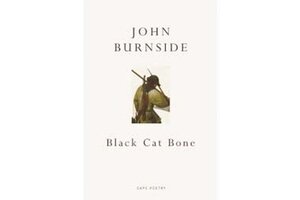 The T.S. Eliot Prize for Poetry was won yesterday by John Burnside, a Scottish poet, in a year in which furor over one of the competition's sponsors dominated the conversation.
Burnside won a prize of 15,000 pounds for his work "Black Cat Bone," a collection that was published this past September.
"I really was surprised," Burnside told the BBC. "I was actually stunned that they chose me. I thought I could relax and enjoy the evening as I've had my piece of the pie, so when they said my name, I thought there had been a mistake."
Nominees John Kinsella and Alice Oswald left the competition in protest of the investment company Aurum sponsoring the prize.
"I'm uncomfortable about the fact that Aurum Funds, an investment company which exclusively manages funds of hedge funds, is sponsoring the administration of the Eliot Prize," Oswald said in a statement when she withdrew. "I think poetry should be questioning not endorsing such institutions."
Kinsella said he agreed with Oswald.
"I am grateful to Alice Oswald for bringing the sponsorship of the TS Eliot Prize to my attention," Kinsella said in a statement. "I regret that I must do this at a particularly difficult time for the Poetry Book Society but the business of Aurum does not sit with my personal politics and ethics. I am grateful to everyone at the PBS for all they have done to promote my work and that of poetry in general."
---