Are Germans ready for a republishing of 'Mein Kampf'?
(Read article summary)
A German magazine's plan to print excerpts from 'Mein Kampf' has prompted fury and legal threats.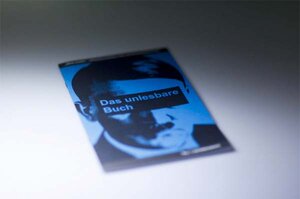 Pawel Kopczynski/Reuters
The republication of portions of Adolf Hitler's "Mein Kampf," a proposed plan now on hold, has pitched historians, Holocaust groups, and the German state of Bavaria into a tense debate about confronting Germany's darkest chapter.
Will a German magazine's attempt to republish excerpts of the anti-Semitic manifesto propagate hate and inspire neo-Nazi groups? Or will it deflate the aura that surrounds the restricted work and expose it as a confused, rambling screed?
Peter McGee was counting on the latter. The British publisher had planned to run three 16-page segments of "Mein Kampf" as pamphlets inserted into issues of German magazine "Zeitungszeugen" starting next week. Critical commentary of the text was to accompany the excerpts. As of midday Wednesday, however, the plan was put on hold under threat of legal action from the state of Bavaria.
"It's long overdue that a broad public should get the opportunity to deal with the original text," McGee had told German newsmagazine Der Spiegel.
"It will be the first time "Mein Kampf" has been published in Germany since the end of World War II," wrote the Washington Post's Political Bookworm blog, before the plan was suspended.
Holocaust groups, not surprisingly, were infuriated by the proposed publication.
---