America's most literate cities: Washington, D.C. takes the top spot
(Read article summary)
Seattle comes in at number two on the new list released by Central Connecticut State University, while Bakersfield, Calif. is ranked as the least literate city in America.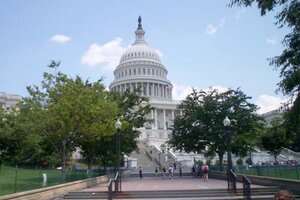 By C.J. Stumpf
According to the 2012 ranking by Central Connecticut State University, Washington D.C. is the most literate city in the country.
The university judges cities that have a population of more than 250,000, and Seattle, Wash. came in at number 2 in the list that was released earlier this week. Minneapolis, Minn. came in at number three, with Atlanta, Ga. taking the number four spot, and Boston ranking at number five.
The list is created by Central Connecticut's president John W. Miller each year, who examines six factors: newspaper circulation, number of bookstores, library resources, periodical publishing resources, educational attainment, and Internet resources. This year Miller also considered how a city's financial status affected its literacy, but he said that there was no direct correlation between a city's wealth and its literary status.
"These findings suggest that a city's quality of literacy has to do with many decisions that go beyond just how wealthy and highly educated is the population," Miller said in a statement on the study's website. "Even poorer cities can invest in their libraries. Low income people can use the Internet. Low income cities can produce newspapers and magazines that are widely read throughout the region."
---