Nancy Pearl: caught in the anti-Amazon backlash
(Read article summary)
'The vehemence surprised me,' celebrated bibliophile Nancy Pearl said of the reaction to her decision to publish with Amazon.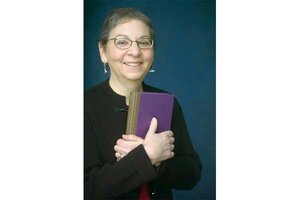 Josh Armstrong
With her Book Lust series, "One Book, One City" campaign, and tireless promotion of literacy among youth, she's done as much for the book world as say, Oprah. So why is everyone mad at Nancy Pearl?
Weeks after she signed a deal with Amazon to publish out-of-print favorites under the Book Lust Rediscoveries series, Pearl is still facing vehement opposition for partnering with the online mega-retailer many in the industry consider "the enemy." (Just take a look at a recent cover of Bloomberg Businessweek, which shows a book in flames with the headline, "Amazon wants to burn the book business.")
Reports The New York Times, "The Pacific Northwest Booksellers Association, which just gave Ms. Pearl its lifetime achievement award, described the reaction among its members as 'consternation.' In Seattle, it was front page news. 'Betrayal' was a word that got used a lot."
According to The New York Times, one Twitter user, referring to a Nancy Pearl bobblehead doll, even tweeted, "I might have to burn that superhero doll."
Not surprisingly, Pearl is shaken by the intense reaction.
"I knew the minute I signed the contract that there would be people who would not be happy, but the vehemence surprised me," she told The New York Times. She even avoided Facebook, Twitter, and other social media to protect herself from the angry comments, the Times reported.
---