10 most challenged books on the American Library Association's 2011 list
(Read article summary)
The 'ttyl' series by Lauren Myracle and 'The Color of Earth' by Kim Dong Hwa top the 2011 rankings of most challenged books.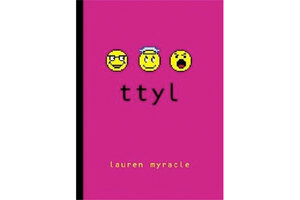 There were 326 instances of books challenges that were sent to the American Library Association in 2011, according to the ALA. The association releases a list each year of the books that received the most objections over the past year, and while there are some newcomers to this year's list, many of the top 10 for 2011 are frequent offenders.
The "ttyl" series by Lauren Myracle, author of "Shine," earned the number one spot on the list for 2011. While it escaped the top ten rankings entirely for the 2010 list, the series, which follows three high school girls via their online instant messages, snagged the number one spot in 2009 and was number three in 2008. The books were challenged for sexually explicit content and offensive language, among other charges.
The second most frequently banned books, however, were "The Color of Earth" series by Kim Dong Hwa, a newcomer to the ALA top ten list. "Color" is the story of the daughter of a single mother living in Korea who runs a tavern. The books ran afoul of parents and teachers because of nudity (the books are graphic novels) and sex education depicted in the series as well as other complaints.
Another familiar title in the 2011 list was the Hunger Games series by Suzanne Collins, which was number three this year and came in at number five last year. It was challenged for violence and sexual content. "The Absolutely True Diary of a Part-Time Indian" by Sherman Alexie, which was number two last year and was cited for offensive language, racism, and its religious views, was ranked number five in 2011. "Brave New World" by Aldous Huxley, which landed the seventh spot this year and was number three in 2010, was challenged due to nudity, racism, and sexually explicit content, among other charges.
---