Festival of Faith and Writing: the conference that brought John Updike, Salman Rushdie to western Michigan
(Read article summary)
This year's Festival of Faith and Writing at Calvin College included Jonathan Safran Foer, Marilynne Robinson, Chimimanda Ngoze Adichie, Luis Alberto Urrea, and Leila Aboulela.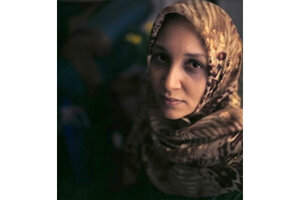 Mark Pringle/Grove/Atlantic, Inc.
Unless you write Amish romances, announcing one's faith at a literary conference usually isn't going to win a novelist more fans.
Or, as Tony Earley, author of the beloved novels "Jim the Boy" and "The Blue Star," puts it: "It's not necessarily a good career move to go out and proselytize."
There is one exception: The Festival of Faith and Writing at Calvin College, a biennial conference that has brought such literary luminaries as John Updike and Salman Rushdie to West Michigan.
The 2012 conference, which ran from Thursday to Saturday, featured 64 speakers, including novelists such as Earley; Jonathan Safran Foer, whose novel "Extremely Loud and Incredibly Close" was recently turned into a Oscar-winning movie; Marilynne Robinson, whose novel, "Gilead" won the Pulitzer Prize and whose sequel, "Home," won the Orange Prize; and Nigerian author Chimimanda Ngoze Adichie, whose "Half of a Yellow Sun," was also an Orange Prize winner. This year the festival drew more than 1,900 participants.
---