How fast can they write? E-books push writer productivity
(Read article summary)
A dozen books a year? Some writers are accelerating the pace in this brave new world of e-books.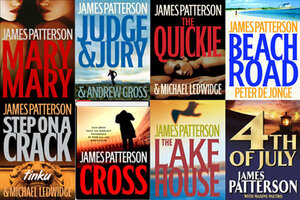 If you think e-books have changed readers' lives, consider how they've changed the lives of some of your favorite authors – if they haven't already consumed them entirely.
According to a front-page article in the Sunday New York Times, the advent of e-books, instant downloads, and readers' increasingly insatiable appetite for content translates into unprecedented productivity for novelists specializing in mysteries, thrillers, and romance, with some authors writing as many as 13 books per year to meet demand. It's an e-revolution of sorts in which lightning-fast speed has taken over the traditionally snail-paced world of book publishing.
"[T]he e-book age has accelerated the metabolism of book publishing," Julie Bosman writes for the Times. "Authors are now pulling the literary equivalent of a double shift, churning out short stories, novellas or even an extra full-length book each year."
"They are trying to satisfy impatient readers who have become used to downloading any e-book they want at the touch of a button, and the publishers who are nudging them toward greater productivity in the belief that the more their authors' names are out in public, the bigger stars they will become."
---