Richard Ford: Why writing is an act of optimism
(Read article summary)
Pulitzer Prize-winning author Richard Ford talks about his new novel "Canada," his memories of the late Raymond Carver, and how art makes life.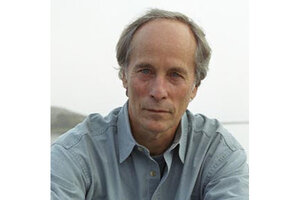 Richard Ford published his debut novel "A Piece of My Heart" in 1976. But it was "The Sportswriter" (1986) – the book which introduced the world to Frank Bascombe, and other marginalized characters trapped on the edge of the American Dream – that distinguished Ford as a preeminent voice in literary fiction. The two books that followed, "Independence Day" (1995), which won him the Pulitzer prize in fiction, and "Lay of The Land" (2006), completed the Frank Bascombe trilogy.
"Canada," Ford's seventh novel to date, begins in Montana in 1960. It's narrated by Dell Parsons, the son of a retired Air Force pilot, and a schoolteacher. At the beginning of the novel, Dell's parents are sent to jail for robbing a bank, leaving him and his twin sister, Berner, to fend for themselves. The story illustrates the way that one foolish decision can destroy a whole family, mapping out a future of destitution and loneliness. The book sees Ford return to a simpler style of prose, marking a distinctive shift away from the more elaborate language of the Frank Bascombe novels.
Here Ford talks about his memories of the late Raymond Carver, why writing is an act of optimism, and how art makes life.

Q. Was it hard to leave behind the voice of Frank Bascombe for this novel?
---