Should young adult books have age ratings?
(Read article summary)
Author G.P. Taylor says 'children's literature has gone too far' and advocates a ratings system like that for movies or video games.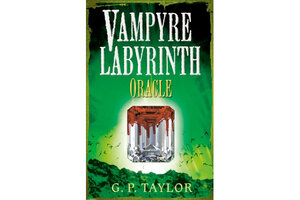 It's a debate we expect to hear a lot more of in coming years: is developing a ratings system for increasingly dark young adult literature a move toward responsibility and oversight – or a slide into censorship?
In its latest iteration, the debate is being played out across the pond in the UK, where bestselling children's authors G.P. Taylor and Patrick Ness sparred on BBC Breakfast over Taylor's proposal to establish an age-ranging system for children's lit.
After diving into the vast pool of vampire-themed literature with his Vampyre Labyrinth Series, about vampires living in Yorkshire, England during the Second World War, Taylor, better known for classic children's novels like "Shadowmancer" and "Wormwood," said he decided to withdraw from the dark direction young adult lit has recently followed.
"I wrote the Vampyre Labyrinth, it came out, I hadn't really read it when I wrote the book, and people who were reading it and reviewing it were saying, 'This is the most frightening thing that has ever been written for kids,'" Taylor told BBC Breakfast, as reported by the Guardian. "I have changed my mind: I think children's literature has gone too far."
After telling BBC Breakfast he got "dragged" into the vampire craze, Taylor hit upon the hot-button topic du jour: advocating the establishment of an age-ratings system for young adult literature, similar to ratings systems for movies and video games.
---