Amazon is slammed with $252 million in back taxes by France
(Read article summary)
Amazon confirmed during a hearing with Britain's Public Accounts Committee that the French tax authority asked them for the amount in September.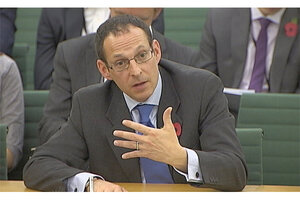 Reuters TV
France is asking Amazon for $252 million in back taxes, according to an official from the company who spoke on the matter during a hearing with Britain's Public Accounts Committee.
The French tax authority made the request in September. Their claim on the taxes is based on Amazon's practice of channeling all their sales in Europe through Luxembourg, which taxes companies' profits at only 11 percent, – less than what the company would pay in other countries. The French tax claim is for 2006 to 2010 only, and the amount includes additional charges accrued through penalties as well as interest.
Andrew Cecil, the director of public policy for Amazon in Brussels, said he could not tell the PAC the Amazon sales numbers in the UK, but Reuters said that Google's reports state the company's UK sales account for between $5.3 and $7.2 billion, 11 to 15 percent of the company's overall sales for 2011. All sales made through amazon.co.uk, as well as every other country in Europe, are seen as sales made by its Luxembourg business, which has a staff of 500. The Amazon UK company that employs 15,000 people technically operates as a "service provider" to the Luxembourg business, according to the BBC, and takes care of deliveries and other services.
---