George Packer talks about the 'unwinding' of America
(Read article summary)
George Packer discusses his new book, 'The Unwinding: An Inner History of the New America' – a country no longer assumed to be a global leader, even as its internal economic gulf widens.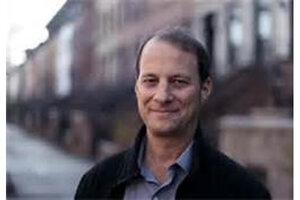 Guillermo Riveros
George Packer is a staff writer for The New Yorker and the author of the award-winning 2005 book "The Assassins Gate: America in Iraq." Packer's other non-fiction books include, "The Village of Waiting" and "Blood of the Liberals," the latter winning the 2001 Robert F. Kennedy Book Award. He is also the author of two novels, "The Half Man" and "Central Square."
Packer's latest book, The Unwinding: An Inner History of the New America, is a work of non-fiction that attempts to document the massive political and economic changes that have taken place in the last three decades in the United States.
The narrative follows the successes and failures of various Americans, including: Dean Price, the son of a tobacco farmer and an evangelist for a green economy in the rural South; Tammy Thomas, a Rust Belt factory worker trying to survive the financial collapse of Youngstown, Ohio; and Peter Thiel, a Silicon Valley billionaire, who questions the true worth of the technology economy.
---