'Lost Girls' author Robert Kolker discusses a mysterious Long Island murder case
(Read article summary)
In 'Lost Girls,' Kolker examines five young female murder victims and the lives they led, along with the aspects of the case much of the media missed at the time.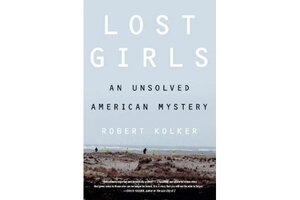 The serial killings on Long Island have become a national media sensation. But the cameras and microphones miss a larger story that unfolds in "Lost Girls: An Unsolved American Mystery," one of the best true-crime books of this young century.
Robert Kolker, a writer with New York Magazine, wants to know who killed five young women and why they died. But the murders are only part of his focus. Kolker seeks to understand the lives they lived, the struggles they endured and the motives that drove these working-class women to become prostitutes in the Internet era.
The result is a grim but revealing inside look under the surface of American society. The murderer or murderers remain free, but Kolker captures other culprits – personal failures, callousness, incompetence – in the intricate web of his narrative.
Q: What about these women drew you into this story?

A: While they never knew one another, they all came from parts of America that the media tends to overlook.
They're the struggling parts that haven't recovered from the recession, where options are narrowing for young people. No matter how well you did in high school, and some got As, the only options seemed to be Dunkin' Donuts or Walmart.
The Internet and Craigslist provided them with an option that they found irresistible. They decided to take a risk and make more money in a night than their friends could make in a couple weeks in their day jobs. That was the real constant.

Q: What else did they have in common?

A: There were things that one might expect like childhood trauma or addiction or dysfunctional families or poor parenting. But it wasn't consistent.
---