Alexander McCall Smith brings Jane Austen into the 21st century
(Read article summary)
Writers including Alexander McCall Smith and Curtis Sittenfeld will bring some of Austen's most famous stories into contemporary times.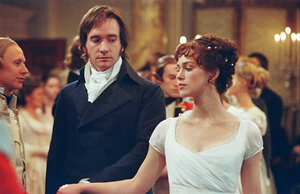 Reuters
Can there be too much Jane Austen?
Publishers don't seem to think so. There's been zombie- and vampire-fueled versions, a popular book club-inspired version, Austen bios, even a book studying the cult-like following of Austen fans.
And now there's this, a project to rework Austen's six most popular novels into the present day. The Austen Project pairs six bestselling contemporary authors with Jane Austen's six complete works. The authors will put a contemporary spin on the characters and setting, leaving the plot largely intact, for a decidedly modern Austen series.
The novels include "Sense and Sensibility," "Northanger Abbey," "Pride and Prejudice," "Emma," "Persuasion," and "Mansfield Park." The authors include Joanna Trollope, whose modernized "Sense and Sensibility" is out this October, as well as Curtis Sittenfeld, who will be reworking "Pride and Prejudice"; Val McDermid, who will update "Northanger Abbey"; and the latest author pairing to be announced, No. 1 Ladies Detective Agency series author, Alexander McCall Smith, who will revamp "Emma."
---