'Rosemary's Baby' will be adapted as a miniseries by NBC
(Read article summary)
'Treme' director Agnieszka Holland is reportedly on board to helm the miniseries.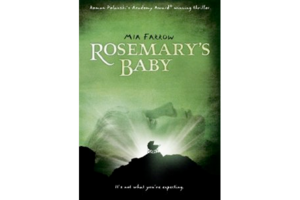 NBC is reportedly producing a miniseries of the Ira Levin novel "Rosemary's Baby," which was also the basis for the 1968 horror movie starring Mia Farrow.
According to Deadline, the series will be four hours and will be directed by Agnieszka Holland, who was nominated for an Emmy Award in 2010 for directing the pilot of the HBO series "Treme." She has also been nominated for an Oscar for Best Adapted Screenplay for her work on the 1990 film "Europa Europa," which she also directed.
---