'A Christmas Carol' prompts inmates to consider their own holiday ghosts
(Read article summary)
A group of inmates read and watch versions of Charles Dickens' holiday classic, prompting them to chronicle their own ghosts of past, present, and future.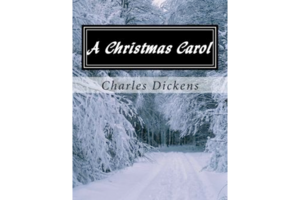 After reading "A Christmas Carol" and watching three movie versions (two in black-and-white) of the Charles Dickens classic, a group of inmates who took college classes from me (as part of a community-college outreach program) were moved to chronicle their own ghosts of the past, present, and future.
Are their stories what you would call "Dickensian"? Yes, I think so. Admittedly, guns didn't play a large role in any Dickens novel but street crime ("Oliver"), selfish neglect ("The Old Curiosity Shop"), regret ("Great Expectations"), and family disappointments ("David Copperfield") certainly did.
Here are some of the tales as told by my inmate-student.
An Urban Tale: A 28-year-old inmate was prompted to recall his own story of "wrong paths, regret, and pain." He wrote of "disturbing memories" that were "life-altering to myself and those close to me, and even to some people I never met."
"When I was 17 years old, my grandfather – my best friend – died of a stroke in the back of a cab, because the cab driver didn't think straight. Then I didn't think straight.
"I was getting a shape-up on 152nd Street, when a homie burst in telling me I had to get right over to Lincoln Hospital. No oxygen was going to my grandfather's brain. He was brain dead. I saw them pull the plug. That's when something in me died.
"I blamed the cab driver for not going straight to the ER.
"For some reason he kept circling, while my grandfather met his lonely death in the back of a dirty cab.
"I remember changing clips as I dumped round after round into the cab base: two clips and an empty 357 later, I made my escape. That was the night everything changed. I had hit the dispatcher.
---