'Servants' author Lucy Lethbridge talks about the real history of domestic service in Britain
(Read article summary)
What's the truth behind beloved TV series like 'Downton Abbey' and 'Upstairs, Downstairs'? Lucy Lethbridge, author of 'Servants,' sought out primary sources to learn the reality of life as a domestic servant in Britain.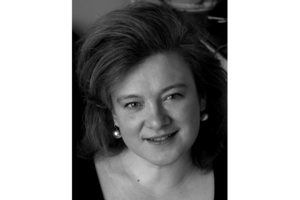 Kiloran Howard/courtesy of author
Is the hit television series "Downton Abbey" fact or fiction? A bit of both, says Lucy Lethbridge, author of Servants, a history of domestic service in Britain from the Edwardian Era through the 1970s. Lethbridge searched letters and diaries, in addition to doing dozens of interviews, to piece together a firsthand history of life "downstairs" in British middle- and upper-class homes.
Here she talks with Monitor books editor Marjorie Kehe about the compelling tradition of domestic service.
Q. Is there something uniquely British about domestic service?
I do not think elaborate hierarchies of domestic service are unique to Britain. In India, for example, the enormous households of the very rich eclipsed in magnificence and excess anything the British could come up with. But I do think the British style of grand country house living created a particular tradition of service that proved remarkably durable. Yet the stereotypical British servant figures of the solemn butler, the deferential footman, the skittish maid, and the red-faced cook seem to speak an international language of class and aspiration. A friend of mine was recently in Juba, South Sudan, where she was elbowed aside by huge crowds at the airport rushing to watch old episodes of "Upstairs, Downstairs" broadcast on a public television.
Q: Was life worse for female domestics?
---