What economic slowdown? Some spots still boom
Some states and many cities expect growth because they have the right industries or resources at the right time.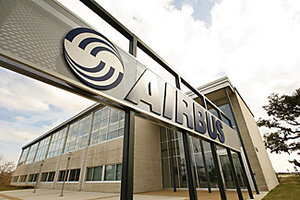 John David Mercer/ Press-Register/AP
Don't look for an economic downturn in North Dakota: In fact, the state is holding job fairs in other states to try to fill 13,000 open jobs.
The slump hasn't hit Chattanooga, Tenn., either. There, pent-up demand is so strong that a large back order exists for major connections to the municipal electrical grid.
Even if builders are hanging up their hammers in a lot of cities, they are still building subdivisions in Mobile, Ala., which is expecting an onslaught of thousands of new workers at a new steel mill.
Amid concern that the US economy is slipping and sliding into a recession, some states and many cities expect to continue to grow. In some cases, the growth is the result of having the right industries or resources at the right time. In other cases, it is the result of savvy and diversified economic development that appears to be shrugging off the recession blues. In virtually all cases, areas of growth appear to have avoided the huge run-up in housing prices and subsequent collapse.
"Recessions are not monolithic. They often hit a region or regions hard and leave the rest of the country OK," says Mark Zandi, chief economist for Moody's Economy.com.
---