How to build a rock-solid ethical portfolio in uncertain times
Think cash, CDs, and government bonds, for a start.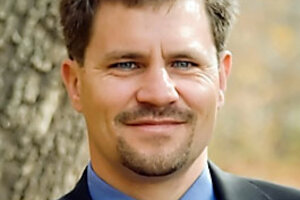 carrie timberlake/high ridge financial planning
Volatile markets can cause even the most bullish investors to pull in their horns. So these days investment professionals who help individuals build ethical portfolios are crafting safe harbors in the storm. Recently, the Monitor's Laurent Belsie discussed this subject with Eric Packer of Progressive Asset Management, a socially responsible investment broker, in Wellesley Hills, Mass., and Doug Wheat of High Ridge Financial Planning, a fee-only advisory firm in Northampton, Mass. (The views expressed here are for informational purposes and do not represent an endorsement by The Christian Science Monitor.) Eric, what's the most conservative social investment you're recommending now?
Mr. Packer: The one that we have is actually something that most people are familiar with, which is a CD – a certificate of deposit.
Sounds pretty rock-solid.
Packer: Pretty rock-solid, FDIC-insured, and we offer one which is unique, where you have the combination of the security of a CD but the return is based on a percentage of a clean-energy index. So if you hold that CD generally for a five-year period, you know that all of your principal will be returned to you. Yet part of the money is going into a portfolio of clean-energy investments, so you're getting the chance to potentially grow the assets.
---