Citi's woes reflect depth of crisis
The bank's struggles suggest government measures have not stemmed market uncertainty.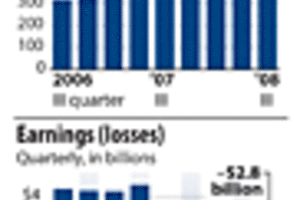 SOURCES: Citigroup, Yahoo! Finance/© 2008 MCT
The travails of Citigroup point to a challenge that goes beyond the survival of one of the world's largest banks: Government actions have so far failed to contain the problems shaking the financial industry.
---