As home values fall, property tax revolt brews
In many cities across the US, homeowners are filing record numbers of assessment appeals, wanting their property taxes to reflect their shrinking value of their houses.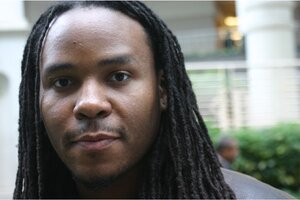 Patrik Jonsson/The Christian Science Monitor
Homeowners watching the value of their houses slowly ebb are storming tax offices from Ann Arbor, Mich., to Atlanta, demanding that county officials reassess their homes and lower their property taxes.
It is a question of fairness, says Gene Burleson of Atlanta, who stood in line April 1 to appeal his assessment. His house has lost 25 percent of its value since it was last assessed, he adds: "I'm just trying to insulate myself from coming tax increases."
Property taxes have become a rallying point for disgruntled Americans because, unlike sales or income taxes, they can be challenged directly by individual citizens: Some 40 percent of assessment appeals are successful. Yet the movement threatens already stressed counties, putting the tax receipts that pays for schools and police at risk.
"The property tax is the only tax where [a citizen] can go in and eyeball the guy," says Billy Cook, executive director of the Institute for Professionals in Taxation in Atlanta, noting that appeals often lead to small-claims-style hearings to press one's case against the county's tax valuation.
"Think of all the taxes in the US: The taxpayer renders their returns and the government audits to make sure you do it right," adds Mr. Cook. "The only tax where the taxpayer audits the government is the property tax."
---