Luxury firms push 'eco-posh'
Handbag-makers to hotels are luring a new kind of luxury consumer.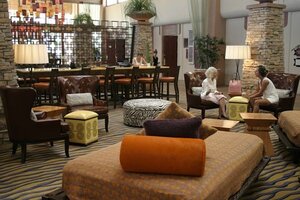 Zuma Press / Newscom
Somewhere in an Amazonian rainforest, an indigenous person is tapping a rubber tree. Two small cuts extract its latex. The tree is left untouched for two years so it can fully heal, while the rubber, once refined, is sent to Italy. There, a craftsman fashions it into a handbag, lines it with recycled Italian cotton shirting fabrics or canvas salvaged from Swedish and Italian Army fatigues, then outfits it with nickel-free hardware.
The result? A new line of luxury handbags called AmazonLife, which have the sumptuous feel of leather but are created with sustainably harvested rubber. AmazonLife is launching now in the United States through AP Bags USA. Bags retail for $200 to $500.
The luxury market has been slow to hop on the green bandwagon, partly because the cachet of high-end goods and services are their quality, which can be hard to replicate with a "green"
alternative. Burlap and hemp don't exactly scream Armani. Nevertheless, some leading-edge luxury companies are finding a niche in ecoluxury, the marriage of preservation and posh.
"This trend isn't going away," says Pam Danziger, president of Unity Marketing, a market-research firm. "On the contrary, it will only grow, and luxury consumers will expect their favorite luxe brands to go green along with them." Last year, her company in Stevens, Pa., found that 74 percent of the luxury consumers it surveyed stated that a company's environmental practices influenced the products they buy, while 68 percent said it influenced where they shop.
Of course, what people say they'll do doesn't always translate into sales. Successfully wooing affluent consumers takes finesse and an offering of impeccable quality, ecoluxury companies say.
---