Net neutrality: FCC proposes three new rules
The FCC's net neutrality guidelines would be a bill of rights for Internet users by prohibiting providers from blocking legal content or cutting connection speeds without explaining why.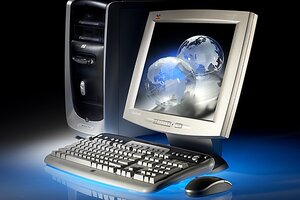 Newscom
The Obama administration proposed new rules of the road for the Internet Monday, standing up for the consumer-oriented principle known as net neutrality.
The guiding idea is that the big cable companies that build the information highway shouldn't exert much control over where users drive.
Or, to cast the debate more specifically, proponents say it's about making sure that Comcast or Time Warner doesn't unfairly limit the potential for the next Facebook or Skype to arise.
Federal Communications Commission chief Julius Genachowski proposed two new guidelines Monday, plus a strengthening of existing FCC standards:
1. Providers can't favor their own content
He urged a "nondiscrimination" principle: Providers of broadband Internet service cannot discriminate against particular Internet content or applications. This would cover the emerging arena of wireless broadband services, delivered to smart phones. Consumer groups worry that pipeline firms (such as AT&T) will favor the transmission of their own video content, for example, over other web-based video content.
---