This week's Top 8 intriguing job offers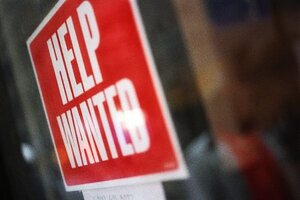 Newscom
Whether you'd like to limit damage from future earthquakes, pack parachutes while the Blue Angels roar overhead, or play Cinderella at children's birthday parties, this week's list of intriguing job offers has something for you.
1. Earthquake Manager
Employer: Verisk Analytics
Wages/salary: Not listed.
Details: Design, implement, and validate commercial earthquake models, define model requirements, and participate in hazard assessment and modeling.
Location: Boston (pop. 600,980, median family income $54,463) is home to the oldest park in the United States, the Boston Common.
2. Style Ninja
Employer: Bonobos, Inc.
Wages/salary: Not listed.
Details: Seeking those with 2-5 years sales experience to help design and run Bonobos' "Fit Lab" showroom. Ninjas will also offer style advice to customers in person, by phone, and through online chat.
Location: New York (pop. 8,246,310, median family income $52,913) is home to one of the world's longest streets. Broadway, originating in lower Manhattan and terminating Champlain, N.Y. [Editor's note: The sentence was corrected to reflect the full length of Route 9.]
---