Stocks for the next decade? Check out these predictions from 2000 first.
Back in 2000, The New York Times asked 10 stock experts for their buy-and-hold picks for 2010. Here's a look at how they fared.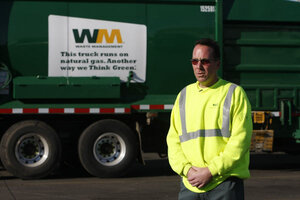 Marcio Jose Sanchez/AP/Newscom
This is the time when people make impossibly bold predictions, like Best Stocks for the New Decade and 20 to Hold through 2020.
But before you click over to your broker's website, consider this cautionary tale.
In early 2000, The New York Times asked 10 eminent investors to make their predictions for stocks to buy and hold through the year 2010. It seems almost quaint today. Everyone was worried about "Y2K" computer glitches but no one had heard of Osama bin Laden, the dotcom crash, IEDs, subprime loans, Barack Obama, Google, Twitter, or the "great recession." TARP was something you used on a camping trip. Sept. 11 was just another day.
So the future, in many ways, is unimaginable. What's remarkable about the following list, then, is that some of those stock picks were right.
Winners
1. Bill Nasgovitz, Heartland Value
Pick: Henry Schein Inc.
Back in 2000, health and dental supplies distributor Henry Schein was trading at about $13. Today, it's up 300 percent to $53.42. "We need more and more dental care, not only in the U.S. but worldwide," Mr. Nasgovitz told the Times. That ka-ching you just heard? The sound of forecasting glory.
---