What do Apple, GM, and P&G share? Design.
Companies increasingly are turning to design to boost the bottom line, but the transformation isn't always easy.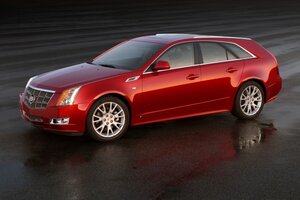 Photo courtesy of General Motors/Newscom/File
The need to hire 100,000 more teachers in science, technology, engineering, and math to make American students globally competitive is so urgent that President Obama has called it a "Sputnik moment." Yet a growing chorus of educators say something is missing in the plan.
"It's necessary but not sufficient" to focus on science, technology, engineering, and math (STEM), says Larry Thompson, president of Ringling College of Art and Design in Sarasota, Fla. "You don't go anywhere with STEM if you don't have STEAM – and that's [adding 'A' for] the arts, the creative part."
Already, incorporating art and design into business has become a key strategy for firms like Google, Pixar, Target, and Starbucks – even old-line giants like General Motors and Procter & Gamble. But teaching firms and business students to value novel ideas more broadly remains challenging. The Great Recession has made many companies more conservative. There's also a potential culture clash when MBAs, who know their way around a spreadsheet, interact with creative types bubbling over with free associations. Yet the potential is enormous.
---