Sony data breach could be most expensive ever
Sony Corp.'s PlayStation Network and Sony Online Entertainment suffered data breaches that could cost up to $2 billion.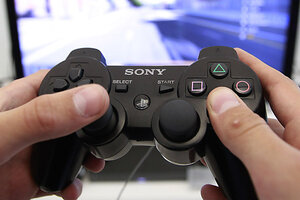 Thomas Peter / Reuters
The massive data breach that exposed information from more than 100 million PlayStation Network and Sony Online Entertainment user accounts may end up being the most expensive data breach of all time.
Sony, which announced on April 26 that information from 77 million PlayStation Network user accounts could have been stolen, added another 25 million compromised accounts to the list May 2. The newly added accounts are on its online multiplayer division, Sony Online Entertainment (SOE).
Hackers stole personal data, including credit and debit card information, in a complex attack that could cost Sony and credit card issuers $1 to $2 billion, experts say.
"This may be the mother of all data breaches at this point," says Larry Ponemon, chairman of the Ponemon Institute, a research organization in Traverse City, Mich., that publishes an annual study on the cost of data breaches.
To date, the largest data breaches include up to 130 million credit card numbers stolen from Heartland Payment System in 2008, up to 100 million accounts from retailer TJX in 2005 and 2006, and more than 4.2 million credit and debit card number from the grocery chain Hannaford Bros. in 2008.
---