Does Greece owe you? How the Greece crisis affects US money market funds
American exposure to the Greece crisis is high in certain areas. Half the assets in the 10 biggest money market funds are invested in European banks, which hold a lot of Greece's debt.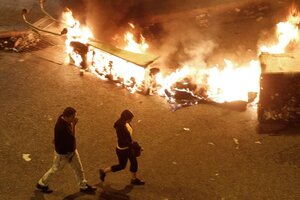 Dimitri Messinis / AP
Money market funds, usually considered nearly as safe as cash, are suddenly in the spotlight. Why? Millions of Americans hold money market funds, which invest heavily in foreign banks.
With protests roiling Greece, which teeters on the brink of national bankruptcy, many investors are suddenly wondering how vulnerable they are.
Most of the funds have virtually no direct Greek holdings. On the other hand, many have loaned out significant amounts of money to European banks that do have loans to Greece. Unless the Greek Parliament agrees to make sharp budget cuts, major European nations, including Germany and France, have said they will not make any more loans to Greece, which would drive the country to the edge of default.
So, how safe are investments in money market funds?
In a recent analysis, credit researchers at Fitch Ratings found that 50 percent of the assets of the 10 largest prime money market funds – those that invest in vehicles other than government debt – were invested with European banks though their American subsidiaries. This would mean about $800 billion is loaned out to such banking giants as Deutsche Bank, ING, Barclays and BNP Paribas. Most of those banks are borrowing money in the US, since short term interest rates are so low here.
---