Notre Dame, Harvard, Duke: How NY students can attend for free
Notre Dame, Harvard, Duke, other private schools, plus all the SUNY and CUNY schools, are participating in Say Yes to Education, a program that offers up to full tuition to students in some New York cities.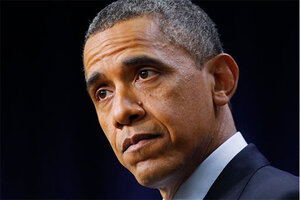 Charles Dharapak/AP/File
When 18-year-old Cheyenne Ketter-Franklin begins classes at the University at Buffalo next week, she will be spared at least one anxiety — the prospect of being saddled with a mountain of higher-education debt.
An innovative scholarship program that offers up to full tuition to any Buffalo public or charter school graduate accepted to college is taking away that worry for Ketter-Franklin and hundreds of other students, and giving parents a powerful incentive to stay.
In Syracuse and Buffalo, the Say Yes to Education program lets eligible high school graduates go to any of the colleges and universities in the State University of New York and City University of New York systems, vocational schools, or participating private institutions that include Notre Dame, Harvard and Duke.
Say Yes has chapters in Buffalo, Syracuse, Philadelphia, Hartford, Conn., and New York City's Harlem neighborhood, each offering varying degrees of academic, social, and financial supports intended to increase high school and college graduation rates. The tuition scholarships, which provide gap funding for tuition not covered by federal or state aid or other scholarships, are funded locally through donations from individuals, businesses and philanthropic groups.
Say Yes got a hoped-for plug from President Barack Obama on Thursday when he spoke about college affordability during a stop at the Buffalo campus. The president praised "the great work that's being done through a program called Say Yes, to make sure that no child in Buffalo has to miss out on college because they can't pay for it."
---