Chain, chain, chain ... chain CPI
(Read article summary)
Is the Consumer Price Index really the best way to measure inflation?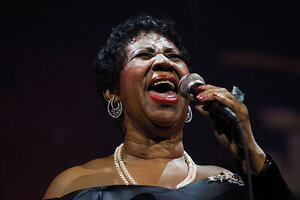 Eric Thayer / Reuters / File
Over at the Moment of Truth project (a continuation of the president's fiscal commission), Adam Rosenberg and Marc Goldwein make a compelling case that the government should use a different inflation measure when calculating cost of living increases and indexing the tax code:
Maintaining purchasing power in spending programs and indexing various parts of the tax code is an important policy goal. However, policymakers should ensure that the most accurate measure of inflation is being used.

To correct the problem of over-indexation, many have proposed switching to the chained CPI [consumer price index] to provide a more accurate measure of inflation for indexed provisions in the federal budget. This switch was recommended by the National Commission on Fiscal Responsibility and Reform ("Fiscal Commission") and the Bipartisan Policy Center 's Debt Reduction Task Force ("Domenici-Rivlin"). It has been incorporated into a large number of other plans, including from the Heritage Foundation on the right and the Center for American Progress on the left. An overwhelming majority of economists from both parties agree that the chained CPI is far more accurate measure of inflation than the CPI measurements currently in use.
---