Will Zanran be the Google for data?
(Read article summary)
The beta version of a data search engine is up and running. It has enormous potential, but it's still got some glitches.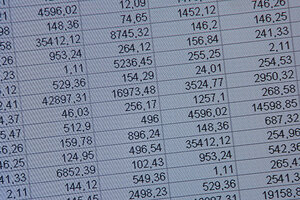 Album / Albert Heras / Prisma / Newscom
Zanran is a new search engine, now in beta testing, that focuses on charts and tables. As its website says:
Zanran helps you to find 'semi-structured' data on the web. This is the numerical data that people have presented as graphs and tables and charts. For example, the data could be a graph in a PDF report, or a table in an Excel spreadsheet, or a barchart shown as an image in an HTML page. This huge amount of information can be difficult to find using conventional search engines, which are focused primarily on finding text rather than graphs, tables and bar charts.
Put more simply: Zanran is Google for data.
This is a stellar idea. The web holds phenomenal amounts of data that are hard to find buried inside documents. And Zanran offers a fast way to find and scan through documents that may have relevant material. Particularly helpful is the ability to hover your cursor over each document to see the chart Zanran's thinks you are interested in before you click through to the document.
---