Obama stimulus, deficit plans: What matters is 'marginal' job creation and 'marginal' deficit reduction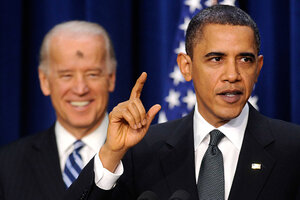 NEWSCOM
With today being the one-year anniversary of the American Recovery and Reinvestment Act of 2009 (more commonly referred to as "the stimulus"), and President Obama expected tomorrow to announce his Presidential commission for deficit reduction, I'm hearing a lot of claims and rhetoric about what has "worked" versus what has not, and what has to be done going forward versus what should remain "off limits."
In all these arguments and politically-colored "evaluations", I hear misplaced focus on (the stark and easy-to-talk-about) absolutes, averages, and aggregates, when what matters economically are relatives, marginals, and individuals.
Let me elaborate a bit with the two issues at hand…
On the Stimulus: Republican critics of the stimulus argue that the "proof" that the stimulus hasn't worked lies in the still-bad numbers of the unemployed–that since ARRA's passage last year, total jobs in the economy have decreased, not increased. As the New York Times' David Leonhardt explains:
The reasons for the stimulus's middling popularity aren't a mystery. The unemployment rate remains near 10 percent, and many families are struggling. Saying that things could have been even worse doesn't exactly inspire…
---
Follow Stories Like This
Get the Monitor stories you care about delivered to your inbox.