Oh 'holey' tax system
(Read article summary)
The federal income tax base is full of holes, like special exemptions, deductions, and credits. Filling them in would broaden the tax base and help the deficit.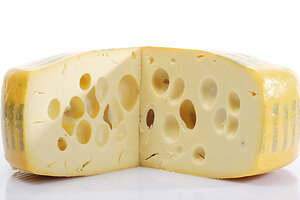 Creativ Studio Heinemann/Westend61/Newscom
Fed Chairman Ben Bernanke gave a very good speech today at the National Press Club. In it he emphasized why having a plan to get back to economically sustainable deficits is not only important for longer-term economic growth, but to our near-term economic health as well. He also suggested that "acting now to develop a credible program to reduce future deficits" is not so daunting a task now that the President's fiscal commission and related groups have put forward proposals that "provide useful starting points."
Chairman Bernanke then hints about what he likes about the commission proposals, in his concluding paragraph (emphasis added):
Of course, economic growth is affected not only by the levels of taxes and spending, but also by their composition and structure. I hope that, in addressing our long-term fiscal challenges, the Congress and the Administration will seek reforms to the government's tax policies and spending priorities that serve not only to reduce the deficit, but also to enhance the long-term growth potential of our economy–for example, by reducing disincentives to work and to save, by encouraging investment in the skills of our workforce as well as in new machinery and equipment, by promoting research and development, and by providing necessary public infrastructure. Our nation cannot reasonably expect to grow its way out of our fiscal imbalances, but a more productive economy will ease the tradeoffs that we face.
With tax policy, the only way to raise revenue (and reduce the deficit) while reducing disincentives to work and to save is to broaden the tax base rather than raising marginal tax rates. Luckily we have tremendous room to broaden the tax base, because the existing federal income tax base is really "holey"–as in chock full of holes.
---