Well, good for you, AARP!
(Read article summary)
AARP won't oppose cutting Social Security benefits anymore, which shows that the organization understands what it means to make tough choices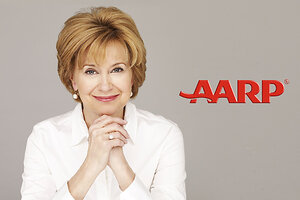 PRNewsFoto/AARP/File
So I might just be proud to become a card-carrying member of the AARP… (There's the card they sent me, although I've got a few months before I turn 50.)
This is a big, huge deal. For months, Alan Simpson, one of the co-chairs of the President's fiscal commission, has been lashing out at AARP and Grover Norquist in the same breath. (Having a hard time finding a video clip on it now, but I've heard Simpson's AARP-Norquist rant live at the Peter G. Peterson Foundation's fiscal summit and at the Committee for a Responsible Federal Budget's annual dinner most recently.) But today the Wall Street Journal's Laura Meckler reports:
WASHINGTON—AARP, the powerful lobbying group for older Americans, is dropping its longstanding opposition to cutting Social Security benefits, a move that could rock Washington's debate over how to revamp the nation's entitlement programs.

The decision, which AARP hasn't discussed publicly, came after a wrenching debate inside the organization. In 2005, the last time Social Security was debated, AARP led the effort to kill President George W. Bush's plan for partial privatization. AARP now has concluded that change is inevitable, and it wants to be at the table to try to minimize the pain.
---