The ultimate cruise control: California OKs driverless cars
(Read article summary)
California Governor Jerry Brown signed a bill Tuesday that officially allows driverless cars on public thoroughfares. Driverless cars are coming, whether we like it or not, according to the Car Connection.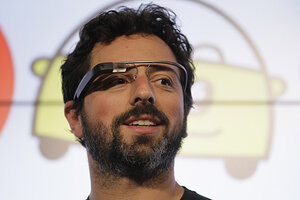 Eric Risberg/AP
Google began testing autonomous vehicles on California roads in 2009. Now, it can do so legally: yesterday afternoon, Governor Jerry Brown signed SB 1298, which officially allows self-drivingcars on public thoroughfares.
As Mashable points out, Google hasn't technically broken any California laws over the past three years, since the state doesn't require vehicles to have drivers. That's because when those laws were written, autonomous vehicles were as far-fetched as email and smartphones. Now that self-driving cars are a real "thing", however, Google and legislators like California State Senator Alex Padilla are doing the sensible thing and laying out some ground rules.
History
Google's autonomous car program is headed up by Sebastian Thrun, who led a Stanford team to victory in the 2005 DARPA Grand Challenge with a self-driving vehicle that traveled 132 miles across the desert. The program began as a partnership with Google Maps, allowing autonomous vehicles to help gather information for Google Street View.
---