Best US cities for college graduates
This annual ranking of the best cities for college graduates includes Fayettville, N.C. (No. 1), Omaha, Neb. (No. 2), and Oklahoma City (No. 3). Is your city on the Daily Beast list of 25 places for those seeking low rents, cheap eats, good job prospects, and decent pay?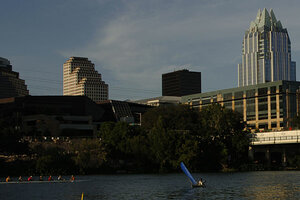 Prisma/Newscom
Whether you were among the millions of graduates that donned a cap and gown this month or just watched the commencement speech highlight reels, it's clear the annual post-college population shift has hit. Ambition and blind faith will launch thousands of newly minted professionals into major and minor metros across the country to start careers. Regional opportunities can be crucial, as anyone launching a tech startup in Silicon Valley may attest, but general offerings can be just as important.
---