Faulty mortgage loans catch up with 17 big banks
Faulty mortgage loans were a major contributor to the recession and now a US regulator is suing 17 big banks for their role in those faulty loans.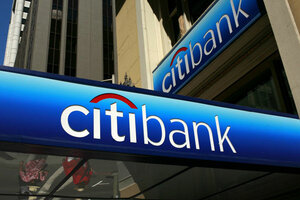 Robert Galbraith/Reuters/File
A U.S. regulator sued 17 large banks and financial institutions Friday over losses on about $200 billion of subprime bonds, which may hamper a broader government settlement of the mortgage mess left over from the housing crisis.
The lawsuits by the Federal Housing Finance Agency, which oversees Fannie Mae and Freddie Mac, surprised investors, dragging down bank shares and could add billions of dollars of legal costs at perhaps the worst possible time for the industry.
Friday's lawsuits reflects how different parties, including investors, banks and different government groups are fighting over who should bear losses from a housing crisis that in 2008 drove the economy into its worst recession in decades.
The FHFA accused Bank of America Corp and its Countrywide and Merrill Lynch units, Barclays Plc, Citigroup Inc, Goldman Sachs Group Inc, JPMorgan Chase & Co, Royal Bank of Scotland Group Plc and others of misrepresenting the checks they had done on mortgages before bundling them into securities.
---