Mattel and Hasbro 'terrified': Do kids want gadgets more than toys?
Mattel and Hasbro terrified that kids will want toys less next year, according to reports. Hot toys did well this Christmas, but retailers in general saw less growth than expected.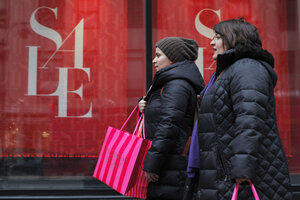 Eduardo Munoz/Reuters
The 2012 holiday season may have been the worst for retailers since the financial crisis, with sales growth far below expectations, forcing many to offer massive post-Christmas discounts in hopes of shedding excess inventory. While chains like Wal-Mart Stores Inc and Gap Inc are thought to have done well, analysts expect much less from the likes of Barnes & Noble Inc and J. C. Penney Co.
The latest sign of trouble came from MasterCard Advisors Spending Pulse, which reported holiday-related sales rose 0.7 percent from Oct. 28 through Dec. 24, compared with a 2 percent increase last year. The preliminary estimate from SpendingPulse was in line with other estimates showing weak growth during the holiday season, when retailers can book about 30 percent of annual sales -- and in many cases, half of their profits.
While hot toys such as certain Mattel Inc Barbie dolls performed well, toymakers worry that traditional children's gifts may lose out long-term to high-tech gadgets.
---